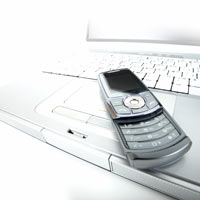 Computer crash update – IRS letter to Congress re: Lerner emails
An important update to yesterday's post on the Lois Lerner email situation. The full letter sent to the chairman and ranking member of the Committee on Finance who requested documents and emails from the IRS concerning the application process for tax exempt organizations is now available. PLEASE read this post and share it with everyone … we need to take this as it is – another anecdote on how bad big government is – and move on.
Click here for a PDF scan of the letter. My comments are below. Again, discuss this with friends and family, share this post with everyone, and we need to move on. Rarely do I say that, but it's the truth. I explain my reasoning in this post.
This update is a result of new information I learned this morning after reading the full PDF made available. The new information … the IRS was only keeping tape backups for six months and recycling the tapes. Edited to add: I'm not justifying this, I'm just explaining what I think happened and saying it's possible.
Email and computer set up…
It is standard practice for large businesses to not routinely backup individual PCs and laptops. This may sound crazy, but it's the truth. If you work for a large corporation that has network storage available to employees, your laptop or PCs hard drive is not backed up. Employees should be familiar with this, and are told to keep documents on a "network drive." Frequently, computers are set up so that when you click on "My Documents" (in a Microsoft Windows environment) you are actually opening a private folder on a network server. Sometimes this folder is "synched" with your local computer. I used to tell managers and co-workers they were nuts to keep important files on their "desktop." Sure, the files opened quickly and they could find them easily, but I told them over-and-over they were never backed up. A few co-workers lost a lot of work when their drive crashed or they inadvertently deleted a file.
Along with the private space, those "shared drives" also had space accessible by a group of people; a "shared network drive." As an example, my team had our shared drive where we could all access and update documents we were working on.
The shared drives were backed up routinely. On the last page of the PDF linked above, Lerner indicates she lost some "personal" files that were only located on her hard drive. This was back in July of 2011, and at that point the IRS would not have spent the big dollars to send the drive to a recovery hard drive forensic specialist. If they only knew then what they would need now. At this point, that hard drive is long gone, tossed in a pile somewhere on Aug. 6, 2011 when Lerner said "sometimes stuff just happens."
Lerner's hard drive did crash…
I highly doubt the IRS made up those emails on the last four pages of the PDF. To suggest those emails were fabricated would be double tinfoil hat area. That said, the email should not just exist on Lerner's computer. There should be backups made to meet document retention policies at the server level. (See the section below on IRS retention policy.)
Employees have a right way and a wrong way to store Microsoft Outlook archived PST files…
As I mentioned yesterday in my post (or on the radio show) email storage is expensive. That's why large companies limit the size of your email box. The letter currently states the size limit is 500 MB. When you reach your limit you can beg for your email box size to be increased (unlikely), clean out old emails not needed for document retention purposes, or locally "archive" older emails. As an example, you can create an archived Microsoft Outlook PST file that contains all of your sent and received emails more than six months old. This reduces the size of your email box on the server, making the IT people happy and creates that PST file that is located on your individual computer's hard drive. That right there is the failure point in the system.
Instead of leaving that PST file on your local computer, the employee should be moving that PST file to his or her personal network drive mentioned above. I know this seems strange to non-technical people, but storage costs for those PST files on a shared network drive are much lower compared to the very expensive email network servers. I bet Lerner's PST files (if she had any) were stored on her computer's hard drive and not on the shared drive (a bad idea), but that brings up some good questions to ask.
Do employees have access to their own personal shared drive on the network where documents are stored and backed up?
Do groups of employees have access to a group shared drive on the network where documents are stored and backed up?
Are employees encouraged to move archived PST files from their local hard drive to their own personal shared drive on the network? Are there instructions on how to do this? Is there a written policy concerning archived PST files and where they should be stored?
IRS retention policy…
In short, back in 2011 the IRS recycled backup tapes every six months. So in other words, after six months the document retention system relied exclusively on the failure point listed above – employees who had Microsoft Outlook PST files stored either on their local computer (bad) or on a network shared drive (better). They changed the policy back in May 2013 to keep the backup tapes in storage because of the litigation hold requested by the special counsel for e-discovery concerning this kerfuffle.
Symptom of the Disease: The size of the IRS…
I agree, it's a big job to search and retrieve emails from all of the 90,000 IRS employees concerning a specific topic. Stop. Right. There. Ninety-thousand employees? To put this in perspective, Microsoft has about 61,000 employees in the United States.
There are very serious, legislative options currently on the table that could easily solve almost all future issues revolving around IRS employees getting involved with politics. Those options are called the Fair Tax and the Flat Tax.
Again, it's time to move on. We should use this as an anecdote as to how bad big government can be and I'll point to it as a "symptom of the disease" but we are not going to get anywhere investigating this.
Exit Questions:
Were any laws broken by the IRS retention policy that recycled backup tapes after six months? How about IRS document retention policies? Were those being ignored prior to the litigation hold?
Does the IRS retention policy for email depend exclusively on an employee creating and maintaining the PST file on their local computer that is not backed up?
https://radioviceonline.com/wp-content/uploads/2013/06/square-laptop-cell-phone.jpg
200
200
Steve McGough
https://radioviceonline.com/wp-content/uploads/2011/02/rvo-logo-4-300x100.jpg
Steve McGough
2014-06-17 08:42:04
2021-02-12 13:33:09
Computer crash update – IRS letter to Congress re: Lerner emails